Michael Dennis Browne came to the United States in 1965 from England, where he was born, of mostly Irish ancestry, in 1940. After graduating from the University of Iowa, he taught at Iowa, Columbia, Bennington, and the University of Minnesota. He is now a professor emeritus at the University of Minnesota, where he taught for thirty-nine years, served a term as director of the creative writing program, and was a member of the Academy of Distinguished Teachers.
Browne's poems have been published in many magazines and anthologies, and his awards include fellowships from the National Endowment for the Arts, the Bush Foundation, the Jerome Foundation, and the McKnight Foundation. Two of his collections have won the Minnesota Book Award for poetry. His most recent collection of poems, The Voices, was published by Carnegie Mellon in the 2016
As a librettist, he has written many texts for music, working for many years with composer Stephen Paulus. Their post-Holocaust oratorio, To Be Certain of the Dawn, was nominated for the Pulitzer Prize in music by the Minnesota Orchestra. Other composers he has worked with include John Foley S.J., Carolyn Jennings, Juliana Hall, Tim Takach and Craig Hella Johnson, with whom he recently collaborated on Considering Matthew Shepard. 
He lives in Minneapolis and is married to Lisa McLean; their children are Peter, Mary, and Nellie.
Donegal, 2012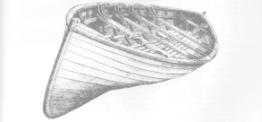 Fifty years ago, I asked my Aunt Miriam in England what she knew of her father's father, who was born in Ireland, and she said, "He rowed on Lough Swilly." I also learned from her of two recent family drownings on that body of water, the deepest lake in Europe and one open to the sea.
*Image from The Drontheim: Forgotten Sailing
Boat from the North Irish Coast, by Donal MacPolin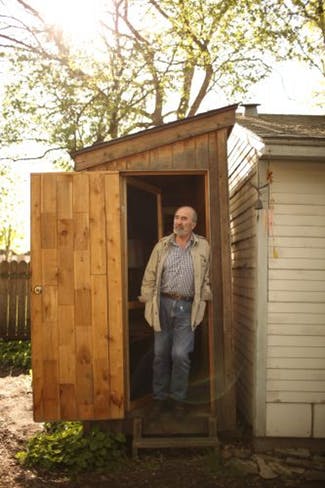 'A Life of Letters'
by Jenna Ross
Minneapolis StarTribune
"Michael Dennis Browne has spent a lifetime passing on his love for the written word. Tonight, his students will return the favor.
A seat in Michael Dennis Browne's classroom quickly leads to an armchair in his Seward home, a rocking chair in his northern cabin, a bench in his tiny writer's shack.
Teaching, to him, is an intimate practice, and students often become friends, sometimes editors, occasionally family.